Why we charge rates
Rates are a local property tax. Your rates contribute to the creation, maintenance, replacement and management of the public infrastructure and services across the Westland District.  Council understands the need to maintain and improve the district's facilities but at the same time to ensure that rates remain reasonable.
Most public infrastructure and services are a shared cost among the ratepayers in the community. This ensures that the services are affordable and the cost is spread. Rate income is not used to fully fund all of the services that Council delivers. Where a particular user gains a direct benefit then fees and charges are used. A Community rate is charged where the cost of the service are relevant only to that community.  Rates provide approximately 68% of the council's revenue with the rest coming from grants, subsidies, user charges and fees.
Find out how to pay your rates, find the rates for your property using the rating information database, and the criteria for rates remissions below.
Our Rating System
We have taken the view that rates are more akin to a tax than a payment for services received. That is, an activity should be funded from the general rate, unless council determines that a targeted rate is justified to more appropriately allocate the rates to a community, a sector or a connected property.
The components and reasoning behind the rating system is set out in full in Council's Revenue and Financing Policy and Rating and Rates Remission policies. These policies are on the Council's website and can be obtained from Council.
Council charges general rates based on a capital value of the property. General rate differentials are based on four differential sectors, Rural, Rural Residential, Residential and Commercial. This is to provide transparency about who pays and provides Council with a simpler, and flexible, method for reviewing the distribution of rates as the needs in the District change. The general rate is applied to those activities which provide a benefit to the whole district.
General rates and community rates are based on the use to which the land is put. Council undertakes reviews to update its information about what activity properties are being used for. It can also review the differentials.
A UAGC is generally charged to every rating unit and is currently set at 21.7% of the total rates. This is reviewed at each Annual Plan. An exception to charging the UAGC is if contiguous (joining) properties are being used as one unit. The Rating Policy and section 20 of the Local Government (Rating) Act sets out the circumstances when only a single UAGC may be applied.
There are nine community zones, which receive targeted rates relevant to the local services they receive.
Where user charges are not practicable, but discrete user groups can be identified, Council applies targeted rates. The community rate is an example of this, along with reticulated water utilities and such elements as the Hokitika Area Promotions rate.
Targeted rate boundaries have been drawn with the intention of encompassing whole rating units. Should a boundary split a rating unit, Council will rate the property based on the predominate use of the property.
Council adopted a 5% rates cap for annual increases as a result of strong feedback from the public that it must provide a level of certainty as well as demonstrating efficiency and prudence.
The rates cap is explained further in the Financial Strategy that is contained the Long Term Plan 2018-28.
What Activities are Funded by Rates?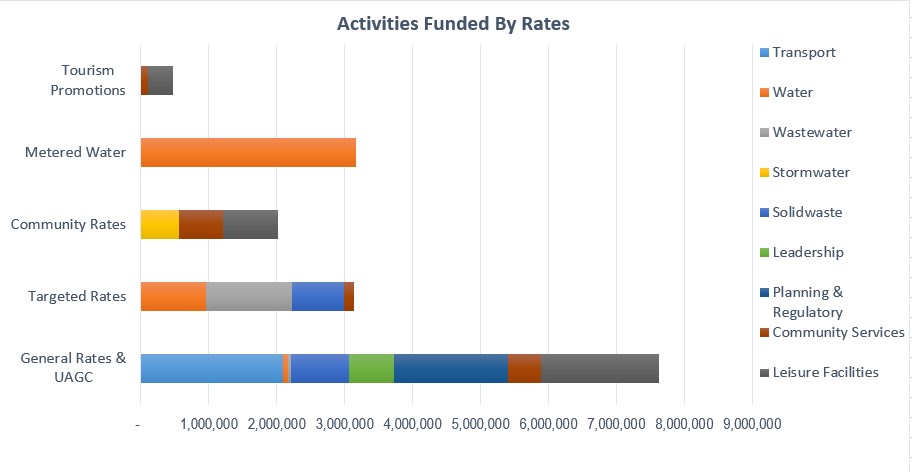 Rates Rebates
The Council can give out rates rebates on behalf of the Department of Internal Affairs (DIA). This subsidy is targeted at low-income earners to assist them with the cost of their rates.
If you have a low income and pay the rates on your home, you could get a rebate or reduction of up to $655. Rates rebates are administered by local councils and paid for by central government.
Please visit the DIA website for information on what the requirements are and how to apply. Our Rates Officer is happy to assist with these applications.

https://www.dia.govt.nz/Services-Rates-Rebate-Scheme-Index
Valuation Rolls – 2020
The Valuation Rolls for Westland District Council have been revised by Quotable Value Limited (as the Council's valuation service provider). The revised Rating Values are effective as at 1 September 2020 and the new notices of valuation will be posted to owners and ratepayers from 4 November 2020. 
The District Valuation Rolls will be open for public inspection, free of charge, during regular office hours, at the offices of:
Westland District Council
36 Weld Street,
Hokitika
7810
The revised values can be viewed until 11 December 2020.
Objections to the revised valuations must be lodged, in writing or on line at www.ratingvalues.co.nz , no later than 11 December 2020.
Objection forms are available here or from Quotable Value Limited and should be posted to:
Quotable Value Ltd – Business Support
Private Bag 39 818
Wellington Mail Centre
LOWER HUTT 5045
More information about "Understanding your Rating Value" can be found at www.ratingvalues.co.nz
Rating System Documents
Forms
For more information contact the Council.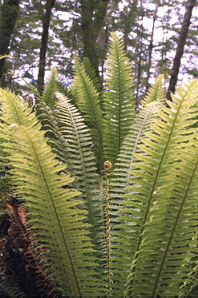 How to pay your rates & early payment discount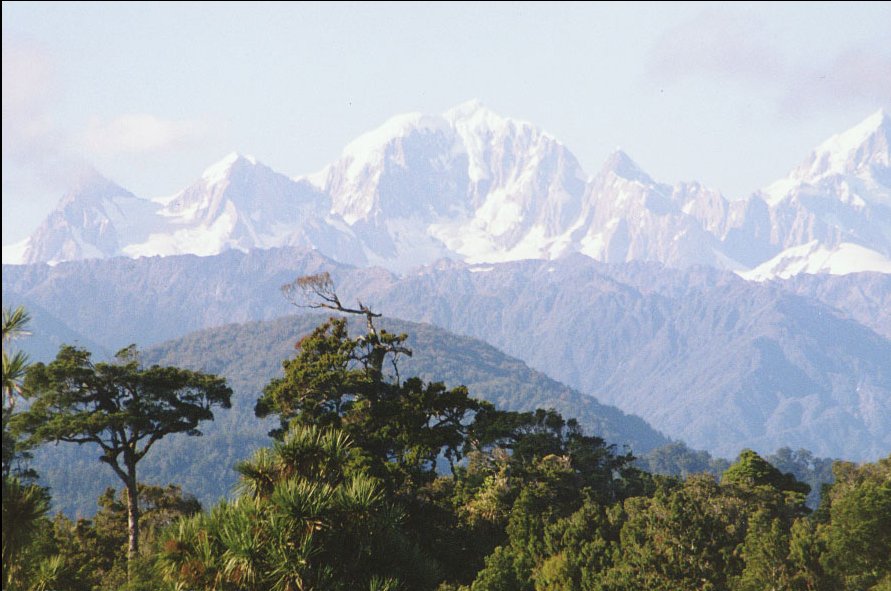 Rating information database