Rates Information
Rates are set annually in order to fund the net cost of running the district. The rate requirement is determined by the Westland District Council Long Term Plan, (or the Annual Plan) as part of the budgeting process and is then assessed on each property. 
Rates must be paid by the due date.  We offer a range of payment options and are always willing to discuss the needs of our customers.
Instalment Options (weekly or fortnightly) – contact Council
Internet Banking
Westland District Council bank account number:
Debit or credit cards can now be used to pay your rates either through our website or across the counter at the Council office.
Find my Rates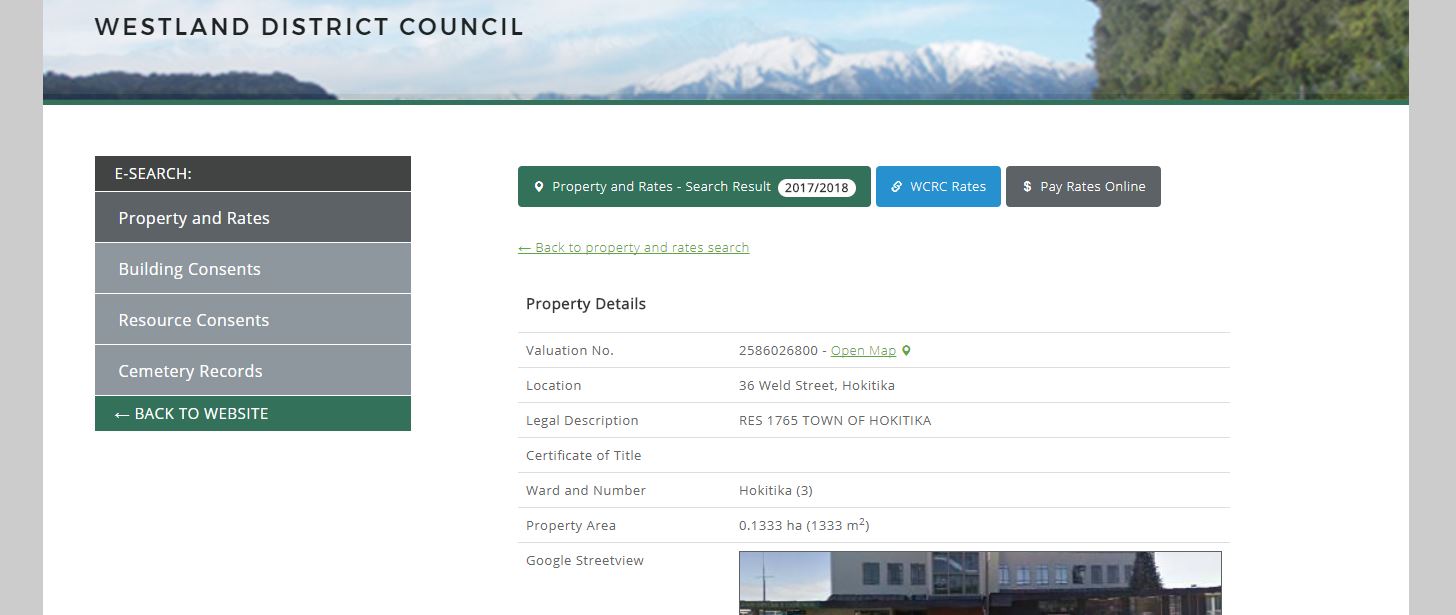 As per the Local Government Rating Act, the latest rates information must be available in our Rating Information Database (RID).
Find your property and rates information with our online e-search tool.
Early Payment of Rates
A discount of 2.5%, calculated on total rates assessed less adjustments and remissions, will apply when all due rates are paid in full, together with any outstanding rates and penalties from prior years, by the due date for payment of the first installment being 31st August.
If you have any queries please contact our office:
Rates Rebates
The Council can give out rates rebates on behalf of the Department of Internal Affairs (DIA). This subsidy is targeted at low-income earners to assist them with the cost of their rates.
If you have a low income and pay the rates on your home, you could get a rebate or reduction of up to $620. Rates rebates are administered by local councils and paid for by central government.
Please visit the DIA website for information on what the requirements are and how to apply. Our Rates Officer is happy to assist with these applications.
What Activities are Funded by Rates?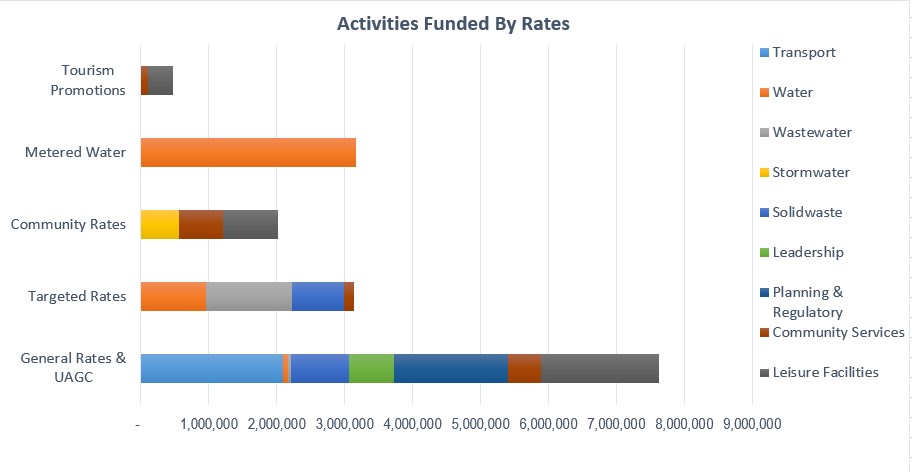 Rating System Documents
For more information contact the Council.