Dog Control
For dog control, phone the Council on 03 756 9010 or 0800 474 834. During business hours complaints received by Council will be submitted in our Service Request system and then forwarded to Dog Control. After hours those ringing the Council number will be be prompted with an option to forward your call to Dog Control.
Register Your Dog Online
All dogs within the District must be kept under effective control at all times, registered and properly cared for. Dogs need to be registered from 3 months of age. All dogs born after 2006 are required to be microchipped.
New dog owners (and existing owners with a new dog) can simply fill in our online Dog Registration form. Once you submit the form we'll action it accordingly and figure out the full cost of registration, then send you an invoice and new dog tags by post.
Existing dog owners will receive renewal invoices annually either by post or e-mail.
Register Your Dog Online (for new dogs)
Had a change in circumstances or need a refund? Update your Dog Ownership Details Online
Questions? Contact the team at dogs@westlanddc.govt.nz
Stock Control
Please report any stock control issue direct to the Council at 0800 474 834.  This number can also be used after hours. 
--
The following documents are available: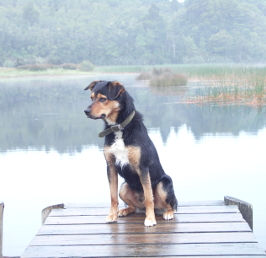 New puppies and dogs need to be registered, now you can do it online.
A government initiative - funding is available for menacing dogs.