Wed, 01/10/2018 - 17:04 —

johns
The Boil Water notice is now LIFTED.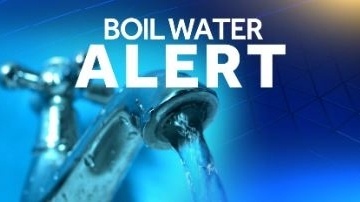 Boil Water Notice
Due to a positive e.Coli test result, Council is requiring customers on the Whataroa town water supply to boil their water before consumption until further notice and also for the purpose of food preparation.
How to boil water for drinking
As long as water has been fully boiled in an electric jug, any potential contamination will be destroyed. If you boil your water in a pot, then ensure you boil it at a rolling boil for at least 2 minutes for the same effect. If you keep boiled water covered in a fridge, then it should be safe for several weeks. To keep it tasting fresh, it's best to store it in glass or stainless steel.
Council apologises for any inconvenience caused. If you have any queries please contact our Customer Service Centre on 0800 474 834.
Please assist the Council and its contractors by letting other residents know about this conserve and boil water notice. We do rely on help from the community to spread the word when events like this occur. Thank you.
The officer for enquiries is: Sarah Hawkins, Business Support Officer: District Assets, Phone: (03) 756 9010.
Posted 10.01.2018