Thu, 07/02/2020 - 13:16 —

emmar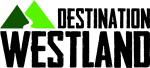 2 July 2020
FOR IMMEDIATE RELEASE
 
Hokitika Swimming Pool reopening delayed
Hokitika Swimming Pool users will have to wait a little while longer to start using the pool again following the annual shut-down for maintenance and the Covid-19 lockdown.
Destination Westland Chief Executive, Melanie Anderson advises, "The team were all set to reopen for the start of the School Holidays on Monday, but some unexpected maintenance issues with the boiler means we won't be able to open on that day. The pool team are really disappointed, but we are trying to get everything fixed as soon as possible and anticipate that the pool should reopen by mid-July."
Users can look forward to a freshly painted swimming pool, a spring clean of the change rooms, a nice hot spa, along with regular classes with Angie and the team.
ENDS
Media enquiries to:
Emma Rae, Strategy and Communications Advisor
Summary:
Delayed reopening of swimming pool