Use Snap Send Solve to easily submit a service request.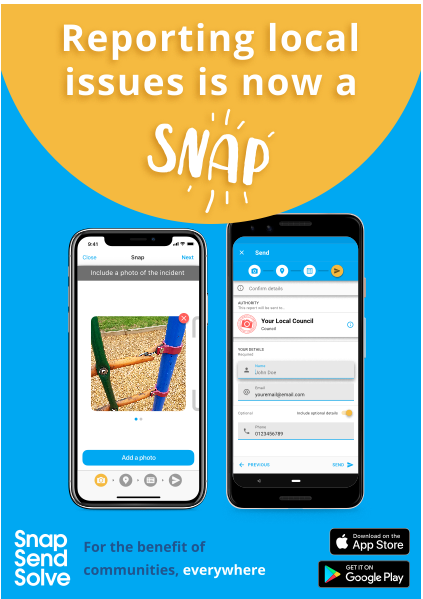 You can use the Snap Send Solve App on your mobile phone or computer to submit a Service Request.
Download the Snap Send Solve app from the Google Play Store (for Android mobile phones) or the App Store (for Apple mobile phones) or use your web browser on a computer.
Using the service
It's done in four simple steps:
Confirm the location of the issue

Select the type of issue
(Snap, Send, Solve uses the location and type of issue to send the report to the correct authority).

Take a picture of the issue (this is optional)

Fill out the details on the form and press "Submit"
That's it. We will get onto the issue and sort it out.
Click here for more information about the Snap Send Solve platform.


You can still submit a service request using our website or call 0800 474 834