Recycling Notice
If items are found in your recycling bin which cannot be recycled, your bin will not be collected that week.
Dirty nappies often turn up in the recycling bins meaning entire loads of recycling end up contaminated and taken to the landfill.
Human waste also causes a health hazard to those handling them. Please do your part to help Westland's recycling efforts.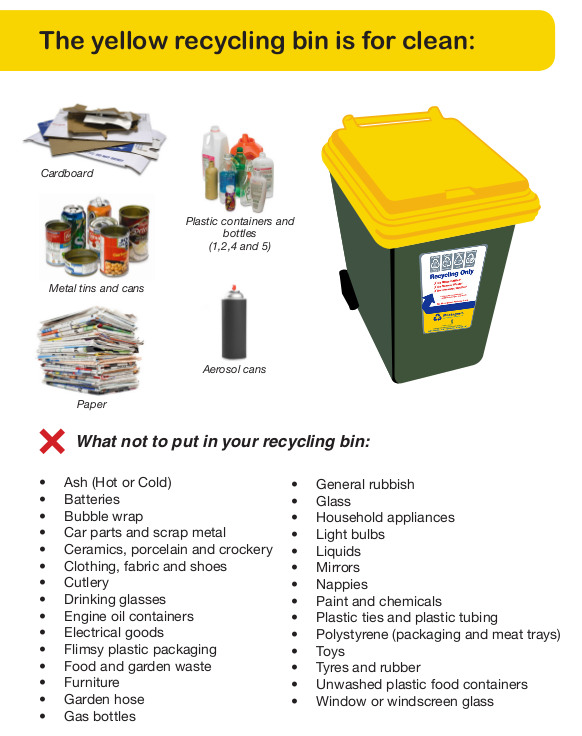 Most items not suitable for recycling (listed above) can be taken to your local Transfer Station instead.