A Pictorial History of Hokitika 1865 – 1885
This beautifully produced 30 page album brings to life a fascinating slice of New Zealand's gold-rush history and features historic images of Hokitika from the Museum's collection complemented by quotes from Eleanor Catton's Man Booker prize-winning novel The Luminaries. This clever combination has created a vivid and memorable impression of a burgeoning Victorian era gold-rush town.
A Pictorial History of Hokitika 1865-1885 will be of great interest to fans of The Luminaries (and would be a wonderful visual companion to anyone reading the book) and will also appeal to anyone with an interest in Hokitika or gold-rush history in general. A Pictorial History of Hokitika 1865-1885 has been produced by Hokitika Museum as a fundraiser and has the support of Eleanor Catton and Victoria University Press. It is available from Hokitika Museum. Only $30
Payment Options:
NZ$30.00 plus post and packing
Within NZ post and packing is $6.50 for up to five books
International postage is NZ$6.50 per book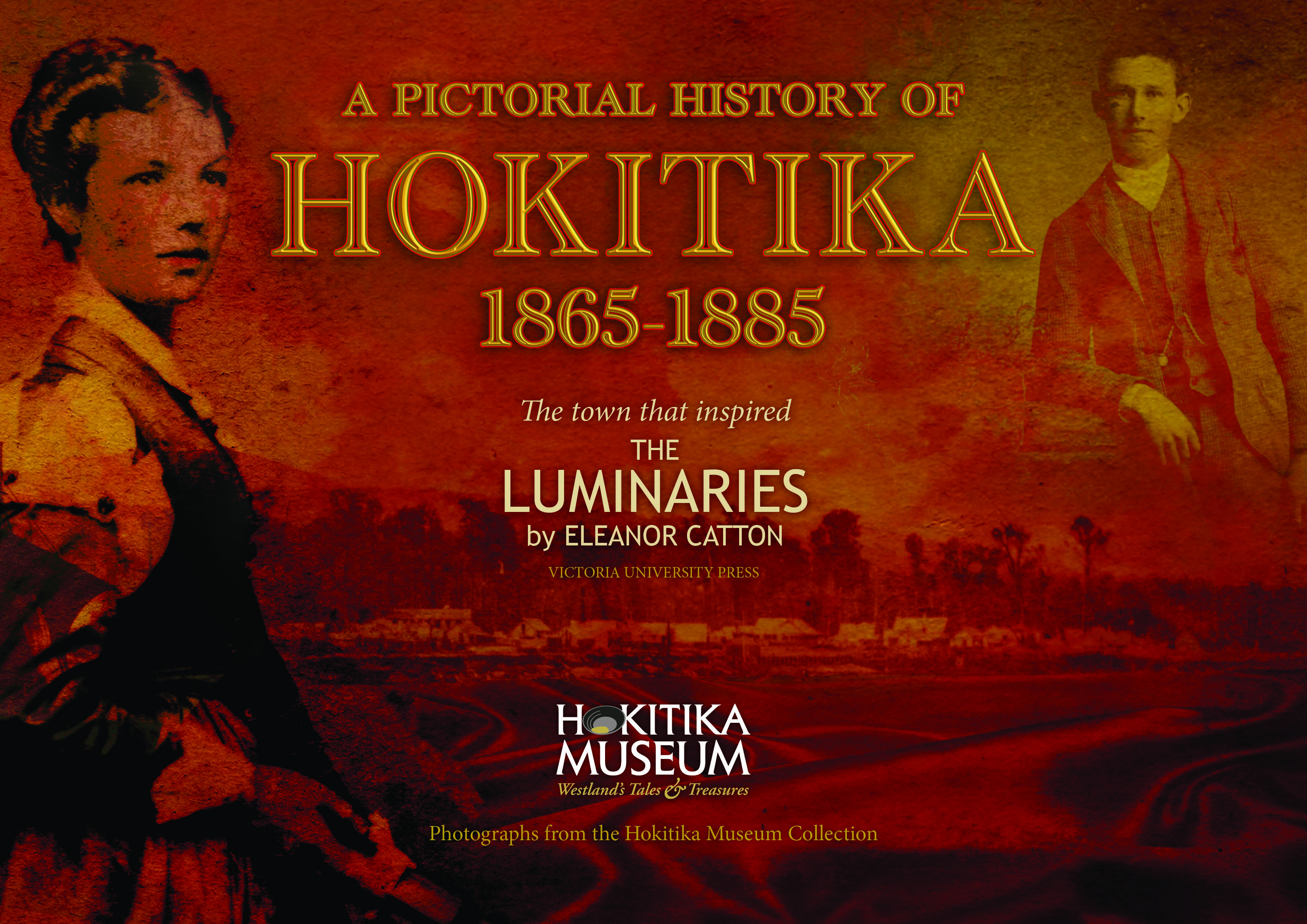 The Diggers' Story
As part of gold-rush 150 celebrations Hokitika Museum has reproduced the 'The Diggers' Story' as an illustrated anniversary edition. This wonderful book was edited by Carl Pfaff and first published in 1914 by the West Coasters Association, Wellington on the occasion of the 50th anniversary. Now long out of print it records the gold-diggers' own accounts of the rush and is still of great interest. You can order a copy through our website via the Payment option (on the left hand side), referencing The Digger Story.
Payment Options:
NZ$50.00 plus post and packing
Within NZ post and packing is $6.50
International postage: send email to enquiries@hokitikamuseum.co.nz