Tue, 06/30/2020 - 08:07 —

emmar
29 June 2020
FOR IMMEDIATE RELEASE
Thieves put cycle trail users at risk
An unusual theft has occurred on the West Coast Wilderness Cycle Trail south of Ruatapu. After a report from the public, an inspection found that stainless steel fixings from the Rocky Creek and Camp Creek Cycle Trail bridges have been taken. Along with the bolts, washers and nuts, six lengths of safety barrier timber have also been removed from the Ross end of Camp Creek bridge.
Erle Bencich, Operations Manager estimates that the cost to ratepayers will be between $1000 to $1500 to repair and replace the stolen items. "In the meantime, the safety of cycle trail users has been compromised. It's disappointing that someone would take these things as it costs ratepayers in time and money for Council and our contractors to fix the damage and ensure that the cycle trail is fit for purpose."
If anyone has any information about the theft, Council would appreciate hearing from them. The theft has been reported to the Police.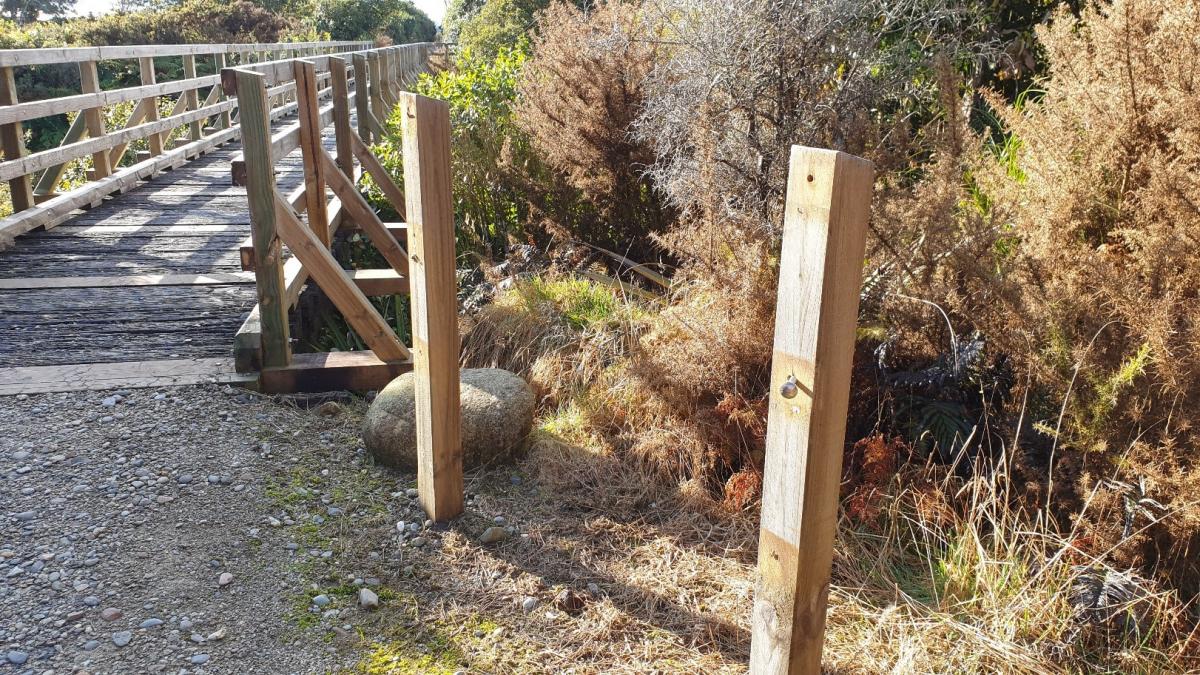 ENDS
Media enquiries to:
Emma Rae, Strategy and Communications Advisor
Summary:
Thefts of fixings from cycle trail