Wed, 05/26/2021 - 10:25 —

emmar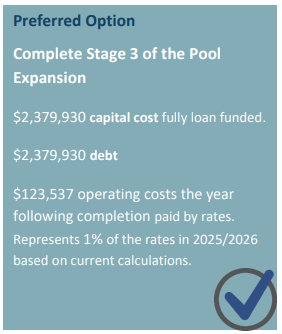 The third big issue that Councillors would like you to consider is their proposal to add a warm water toddler or learner's pool at the Hokitika Centennial Swimming Pool. To do this Council needs to take out a loan.
Click
here
to find out more about this and other topics in the Draft Long Term Plan 2021 - 2031 and make your submission.