Mon, 08/24/2020 - 17:17 —

emmar
Council is seeking community feedback on the proposal to return the management of Hokitika Museum to Council from Destination Westland, and to purchase 41 Weld Street, Hokitika, to house the Westland District Library, Hokitika Museum and possibly visitor information services.
Submissions can be made online, by email, by post or over the phone.
The Consultation Document is available here and supporting background information is here. A hardcopy version of the submission form can be downloaded here.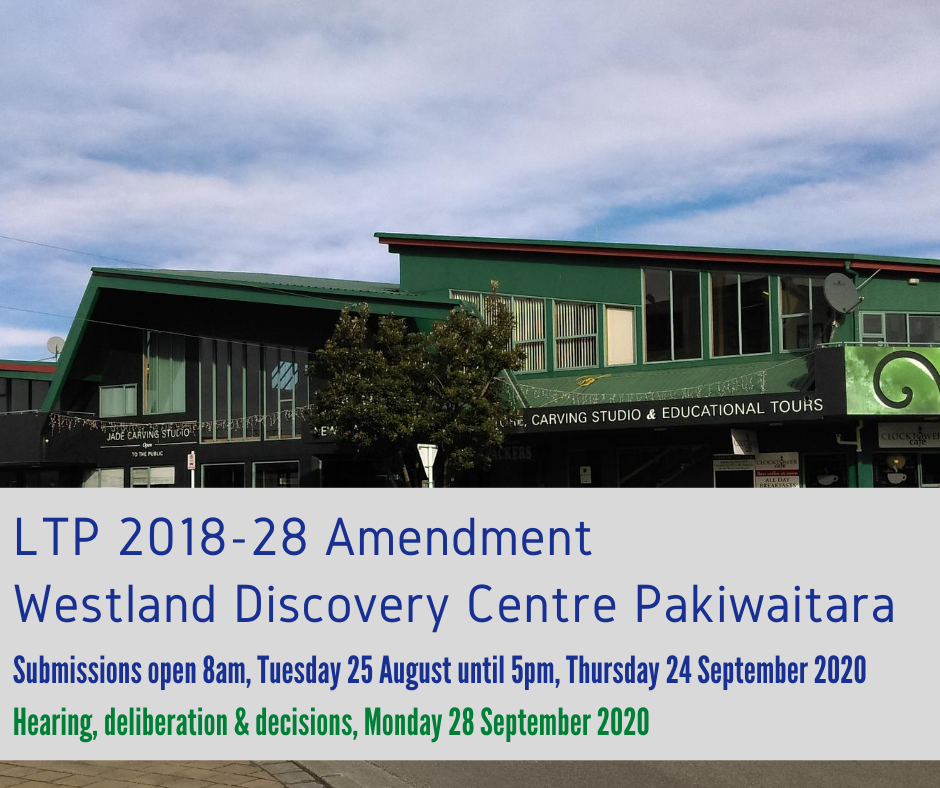 Summary:
Information about submitting to the proposed LTP amendment