Arts in the Community
Hokitika has established itself as a centre for the West Coast Arts and Crafts communities world class potters, weavers and furniture makers all working in and around the town. There are a number of galleries in town offering glass blowing, ceramics, weaving, jade carving, wood turning, furniture and gold jewellery manufacture. Hokitika has a Drama Society, Municipal Brass Band, a well serviced town library and the Hokitika Museum. Christchurch, the major South lsland town hosts world renowned performers from all sectors of the Arts.
Climate
The West Coast rainfall is legendary, near the coast the annual rainfall is 2,000–3,000 millimetres, and it increases rapidly closer to the mountains. The highest rainfall, more than 10,000 millimetres a year, occurs in a narrow zone on the western side of the Southern Alps above 1,200 metres high.
What is not so well known is the fact that Hokitika experiences more sunshine hours than Auckland and has no extremes of climate. Frosts are rare adjacent to the Coast and summer temperatures reach the high twenties. The climate does however support the beauty of the rain forest that surrounds the smaller communities to the south of the town. The climate also allows those interested to develop gardens planted with a wide range of species.
Events
Hokitika is renowned for several annual events focused on the outdoors or the unique West Coast environment. The Hokitika Wildfoods Festival is held annually in March and attracts between 6,000 and 10,000 people to the town.
The Coast to Coast multi-sport event held in February attracts up to 1,000 entries and up to five times that number of supporters. Powerboat racing events are held at Lake Kaniere (about 15 kms inland from Hokitika) and in 2000 the National Mountain Bike Competition series held one of the events in the hills behind the town.
The NZ Mountain Film Festival National Tour takes award winning films to audiences around NZ immediately after the Wanaka festival ends in July. A selection of the films are normally available for screenings in Hokitika. More information can be found at the festival website.
The annual Sand Dunes Classic is an opportunity for everyone, golfers and non golfers alike, to attempt the impossible hole in one and dress in traditional golfing attire. On an individual basis the town and its environs cater for a huge number of activities. World class freshwater and sea fishing opportunities abound, hunting for deer, chamois, thar and goat is available within easy range of Hokitika.
There are many established tracks near to town for walking and expeditions into the back country. The Southern Alps offer a full range of mountaineering challenges for the beginner through to the experienced climber. Hokitika has a 18 hole golf course adjacent to the Tasman Sea and opportunities exist for tennis, squash, badminton, indoor and outdoor bowls and swimming in the heated Hokitika Town Pool. Diving for crayfish and abalone is possible at a number of locations up and down the Coast.
White water enthusiasts travel from around the world to experience kayaking on the West Coast rivers.
Industries
Hokitika, with a population of approximately 4,000, is the administrative and social centre for Westland, the southern end of the West Coast. The industries that support the local community are principally focused on the primary sector and include:
Farming and Horticulture
Forestry
Gold mining
Tourism and hospitality
Retail
Conservation
Construction
Cottage industry eg Crafts, arts, carving
The town is served by rail and road (State Highway 6). Air New Zealand flies into Hokitika Airport up to 12 times a day. The airport also serves as a base for several helicopter pilots servicing the agricultural, hunting and tourism industries. The Hokitika Aero Club flies a number of single engine aircraft and has a very active Microlight group.
Property
Being part of the rural sector, property prices are attractive. A range of dwellings from a simple house on a 1,000 square metre section through to a lifestyle house on a 5 hectare block are all available — and at prices which are far below those experienced in the vicinity of the urban centres.
Schooling
There are three primary schools and one secondary school in the town. Pre-school and kindergarten facilities are all catered for in the town. Scouts, Boys Brigade, Guides, Rangers and St. John Youth are also active. Youth groups are run by various denominations. Children are encouraged to participate in community events including sporting events and cultural activities.
Sports and Recreational Clubs
There are are wide range of clubs available in Hokitika catering for all age groups. There are rugby clubs, a rugby league club, hockey and soccer clubs, cricket and road cycling clubs. A sailing club is located at Lake Mahinapua, 10kms south of the town, alpine skiing is available at two club ski fields and two commercial fields within two and a half hours of Hokitika. Other sports are tennis, squash, badminton, golf, netball, basketball, a marching club, powerboat, fishing and gun clubs.
Other recreational groups include horse riding, gymnastics, ballet, baseball, t-ball, kiwi sports, basketball, bowls, line dancing, old time dancing and numerous others.
The community supports several service clubs including Rotary, Lions, Probus, Grey Power, Soroptimists and the recently re-built Hokitika-Westland RSA (Returned Servicemen's Club).
More about Hokitika and the region —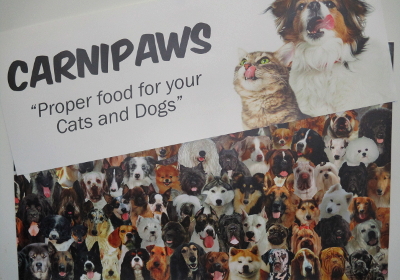 Hokitika provides great lifestyle and a chance to pursue lifelong dreams for Carol Cameron.