The Kumara water supply serves approximately 300 people peaking at 450.
Water is sourced from a spring amongst the old gold mining tailings and once treated, is pumped to a reservoir located above the township. Historical issues included periods of high turbidity (cloudiness of the water) which has required boil water notices due to insufficient water treatment from the existing plant.
The new Kumara water treatment plant is now operational but in its testing phase providing the Kumara Township with quality water that meets the NZ Drinking Water Standards.
The plant's equipment which includes mixed media and ultra-filtration as well as UV disinfection, provides multiple barriers to ensure contaminants are removed from the water supply which is a requirement to meet public health compliance.
The photo below shows the inside of the new building housing the latest technology in water treatment at Kumara.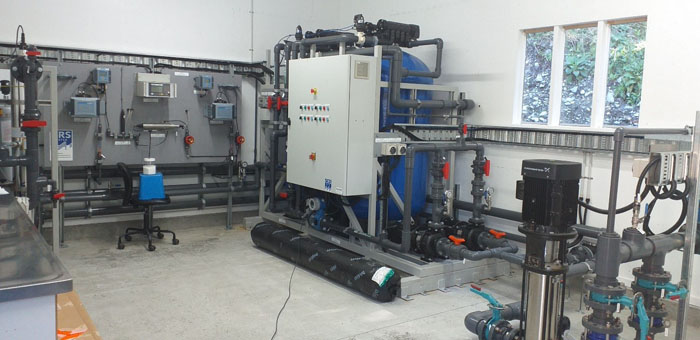 The construction contractor, Southwater, also have the contract to upgrade the Whataroa water treatment plant which is nearing completion.