What we do and why
We have chosen to deliver some services through Council Controlled Organisations. These services are ones where a more commercial focus is required.
An outcome of the CCO review is that Council will focus on improving its relationship with its CCOs.
Where we want to be in the future
In the first year of the Long Term Plan 2018-28, the Council will focus on clarifying our governance role, improving the Statements of Intent, implementing a more robust monitoring and reporting framework, and ensuring that communication with all CCOs is regular, open and respectful of the role the CCOs perform.
Current Statement of Intents and Annual Reports for each CCO can be found at the bottom of this page.
Previous Statement of Intents can be found here.
Previous Annual Reports can be found here.
Council Controlled Organisations
Westland Holdings Ltd
Westland Holdings Limited (WHL) is the governance link between Council and its trading entities. The company is responsible for ensuring the trading organisations meet their statutory, commercial and public obligations as defined in their Statements of Intent. These are reviewed annually by WHL on behalf of Council, with reference to the objectives determined in the Long-Term Plan, along with each company's individual strategy.
The presence of a holding company is intended to facilitate objective governance, whilst enabling the trading organisations to operate on commercial principles. The Board's directors are appointed by Council:
- Joanne Conroy (Chair)
- Chris Gourley
- Chris Rea
Westroads Ltd
Westroads Limited main activity is that of a general contractor based in Hokitika and Greymouth (Westroads Greymouth Ltd) as well as depots and staff throughout South Westland. It also operates a crushed metal plant in Greymouth. In 2014 it purchased Trenching Dynamix Ltd, a specialist buried horizontal infrastructure installation company.
Destination Westland
From 30 June 2018, the merger of Council's current CCOs of Hokitika Airport Limited and Westland District Property Limited will take effect. The new merged CCO will be known as Destination Westland and will have a commercial focus, continuing to manage the portfolios that were previously under Hokitika Airport Limited and Westland District Property Limited.
Destination Westland will operate the Hokitika Airport which is the principal airport on the West Coast. Air New Zealand is the main carrier into the airport on a twice-daily basis from Christchurch. This acts as a gateway for tourists arriving to the West Coast and also as a hub for short-term business travellers from Christchurch. Destination Westland will also operate the heliport in Franz Josef.
In addition, Destination Westland will manage some of the Council's property portfolio, previously overseen by Westland District Property Limited. This will include the sale and leasing of property; managing the leasing and occupation of mining rights; management of Pensioner Housing, Hokitika Swimming Pool, Jacksons Bay Wharf. From 3 July 2018, Destination Westland will manage the Hokitika i-SITE, West Coast Wilderness Trail, Hokitika Museum and Council's events portfolio including the Hokitika Wildfoods Festival.
Annual reports for Destination Westland can be found at their website below (note: this is still undergoing development).
http://destinationwestland.co.nz/
Changes since the last Long-Term Plan
At the end of 2017, Council undertook a review of our Council Controlled Organisations (CCOs).
Find the latest Long Term Plan information here.
The main initiative arising out of this review was a proposal to merge the Hokitika Airport Ltd and Westland District Property CCOs into one new company, Destination Westland. The purpose of this merger is to create one larger entity that will oversee the more commercial elements of the Council portfolio, including operating the Hokitika Airport and managing the Council's property portfolio. The intent of this merger is that it allows the Council to focus on its core function and providing key infrastructure projects.
A consultation period for the merging of these companies was completed in January 2018, and was granted on an unopposed basis.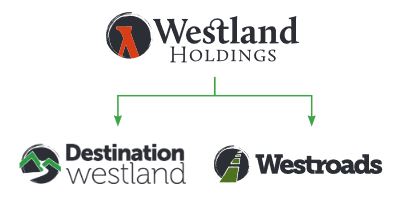 The following documents are available: