Wed, 12/23/2020 - 11:17 —

emmar
Christmas rubbish wrap-up.
Westland District Council wants to remind residents about the tearable problem of unrecyclable Christmas wrapping this festive season.
The waste team says, "Where you can, try to save the wrapping and ribbons to reuse – but if you've got so excited to unwrap and the wrapping is torn or otherwise unusable, make sure it goes into the right bin.
While paper wrapping can be put in the yellow recycling bin - metallic, plastic or foil wrap, gift bags and ribbons aren't recyclable and need to go into the rubbish.
Read on for handy tips to steer you through your post-festive clean-up and help reduce recycling bin contamination.
Disposing of gift wrapping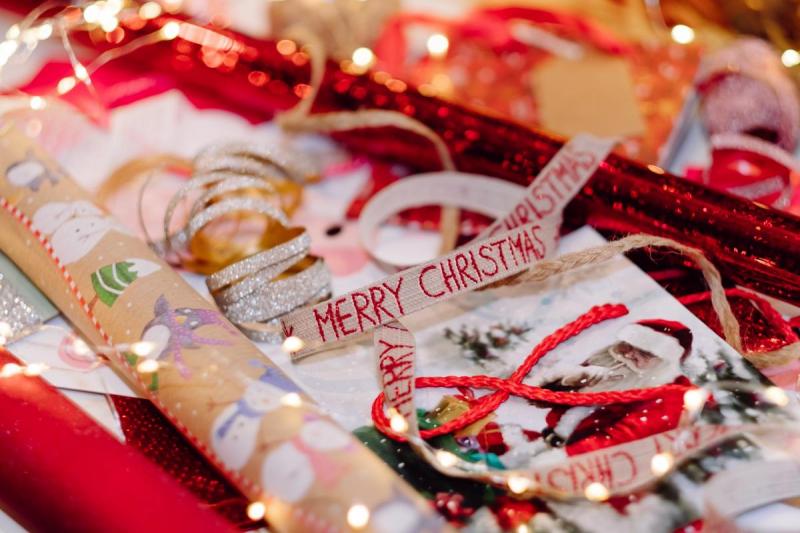 Clean, flat cardboard and paper larger than an envelope can go in your yellow recycling bin!
Plastic ribbons, bows and shiny foil/metallic wrapping paper and gift bags go in the rubbish. If the inside is shiny or hard to tear and feels like plastic, it's probably plastic and should go in the bin.
How to know if it's plastic? Try the tear test – if you can't easily rip it, it's likely to have a plastic coating so pop it in the rubbish to be safe. The same applies if you scrunch the wrapping and it opens back out.
Plastic wrap, bubble wrap, cellophane, plastic ribbons and bows can be saved and reused. If they are too tatty they need to go in the rubbish.
Small pieces of paper, tissue wrap and natural cotton ribbons can be composted at home, otherwise they go into the green rubbish bin.
Polystyrene packaging can't go in the recycling bin. Please dispose of it in the rubbish.
Toy and gift packaging
Plastic packaging of any kind, twisty ties, plastic strapping and soft plastic packaging goes in the rubbish.
Christmas trees
Real trees can be taken to the green-waste area at the transfer station (standard charges will apply).
Fake trees that are past their best need to go in the rubbish if they can't be passed onto someone else.
Ornaments and tinsel go in the rubbish if they can't be donated or reused.
Glass bottles and jars
Unless they can be reused for the summer-fruit preserving season, glass bottles and jars can be disposed of at transfer stations. Otherwise, they should go into the green rubbish bin.
Breakages and broken glass
If your toasting was a bit enthusiastic over Christmas dinner, broken glassware needs to be wrapped in paper and put in the rubbish. The same applies to crockery, Christmas ornaments or any other type of broken glass.
Leftovers
Leftover food including turkey and meat bones can go into your home compost. If this isn't an option it goes into the green rubbish bin.
Full bins
It's easy to fill recycling and rubbish bins at this time of year.  The bin lid needs to be closed flat for collection, so make sure you don't overfill your bin.
Excess cardboard, or other recyclables that won't fit in the yellow bin can be taken to the transfer stations for free.
You can buy rubbish bags at the transfer stations for excess rubbish ($4 for a 60 litre bag).
Unwanted gifts
If you received something you don't need or want, pass it on to a charity shop, re-gift to someone else or save it for a garage sale.
Bin Collection
Summary:
What to do with Christmas waste
The following documents are available: