Tue, 01/05/2021 - 11:44 —

emmar
The 2021 Kerbside Rubbish and Recycling booklet and schedule are available below. 
Rubbish and recycling bins are collected Monday – Thursday on alternate weeks. Please ensure your bin lid is fully closed and the bin is at the kerbside by 8am.
If you are new to the District the booklet has all the information you need about kerbside rubbish and recycling collection in Hokitika, Kumara and Ross, including what day your bin will be collected.
Make sure to print the schedule and put it somewhere handy so you always know which bin to put out.
If you have any questions about rubbish or recycling, contact the Solid Waste Team.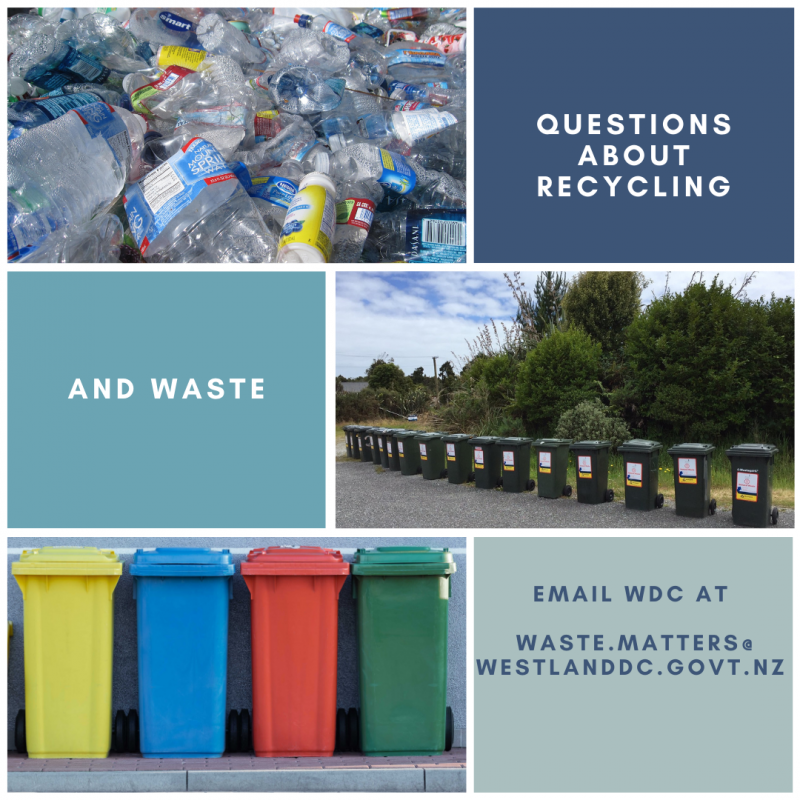 The following documents are available: